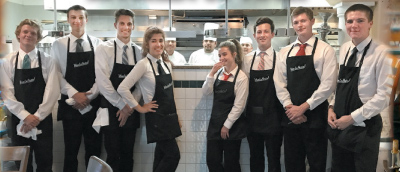 On November 1968 Pippo Calderone & Tino Divito met and they started working in a little Two Guys from Italy located at 1644 Cahuenga Ave. Back then Pippo was the cook and Tino was the dishwasher. Six month later they went their separate ways, each opening several of their own successful restaurants throughout Souther California in locations such us Palos Verdes, Beverly Hills, North Hollywood, Pacific Palisades, Encino, Westlake and Moorpark amount others.

Then in early 2001 they decided to join forces and opened Viva la Pasta in the hidden mountains of Wood Ranch, Simi Valley.

The rest is history...dear Pippo left us early this year but the legacy continues with Tino's warm hospitality and excellent customer service in the best Italian Kitchen in Souther California.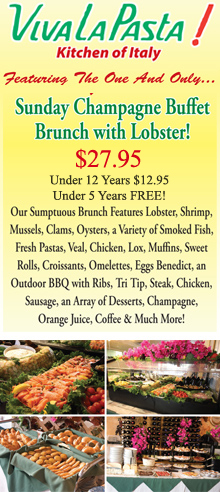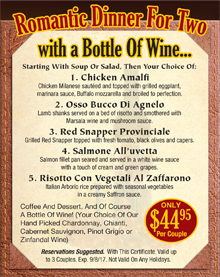 OPEN HOURS:
Mon - Thurs 11:30 am - 9 pm
Fri - Sat 11:30 am - 10 pm
Sunday 10 am - 9 pm