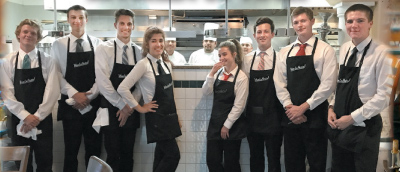 It all started November, 1968 when Pippo Calderone and Tino Divito met at a small but famous joint, the original Two Guys from Italy off Cahuenga. In those days, Pippo was the owner and the cook and Tino, the dishwasher. They both took great pride in their work and served thousands of happy customers in their time together. Six months later, in the spring of '69 they went their separate ways, and while they would maintain their friendship for decades to come, each would go on to establish several successful Southern California restaurants in cities like Palos Verdes, Beverly Hills, North Hollywood, Pacific Palisades, Encino, Westlake and Moorpark.

In early 2001 they joined up again and opened Viva La Pasta in the secluded mountains of Wood Ranch, Simi Valley, bringing that same work ethic and passion for food and dining experience that they held in 1968.

After decades of happy customers and several top awards, the rest is history...

Dear Pippo left us early this 2017, but his legacy continues with and through Tino and his love for giving his customers the best food and service at the most affordable price. When you come to Viva La Pasta, Tino and his dedicated staff will always make sure you're treated like family. Come visit us today and enjoy the warmth of decades of tradition combined with a first-class dining experience in what critics have called "the best Italian Kitchen in Southern California."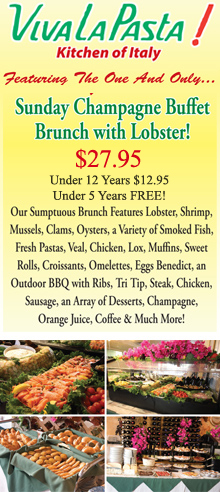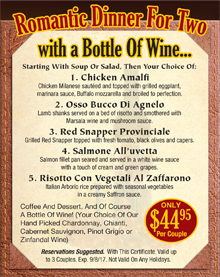 OPEN HOURS:
Mon - Thurs 11:30 am - 9 pm
Fri - Sat 11:30 am - 10 pm
Sunday 10 am - 9 pm